Recap: Learn Hadoop in 7 Days Challenge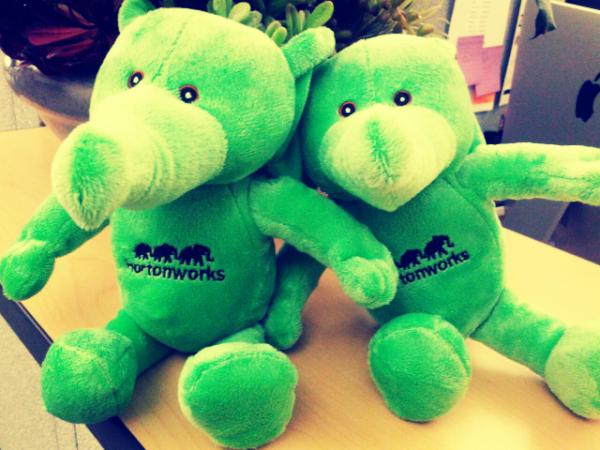 You did it! Last Sunday we challenged you to "Learn Hadoop in 7 days". We hope that you have risen to the test and kept up with the tutorials we've posted each day through Twitter and Facebook. These tutorials should have helped you delve into:
By now, you should feel comfortable with Hadoop clickstream analysis, Hortonworks ODBC driver configuration, and many other important components of Hadoop. Maybe you even used the publicly available data sets we mentioned in the Hadoop tutorials for reference.
We encourage you to take your fresh Hadoop knowledge a step further and enroll in our training courses. These courses will provide you with even more immersive, realistic Hadoop application. You can also check out the Hortonworks Sandbox Partner Gallery and get some valuable tips from our partners on how they employ Hadoop.
As an added bonus, you are welcome to publish your own tutorial here after completing our challenge – and if you do we'll do our best to send you a plushy, (and incredibly cute) stuffed Hortonworks elephant.
Congratulations to everyone who participated!
Join the Webinar!
Discover HDP 2.2: Using Apache Ambari to Manage Hadoop Clusters
Thursday, December 18, 2014
1:00 PM Eastern / 12:00 PM Central / 11:00 AM Mountain / 10:00 AM Pacific
HDP 2.2 Webinar Series
Join us for a series of talks on some of the new enterprise functionality available in HDP 2.2 including data governance, security, operations and data access :
Contact Us
Hortonworks provides enterprise-grade support, services and training. Discuss how to leverage Hadoop in your business with our sales team.
Explore Technology Partners
Hortonworks nurtures an extensive ecosystem of technology partners, from enterprise platform vendors to specialized solutions and systems integrators.